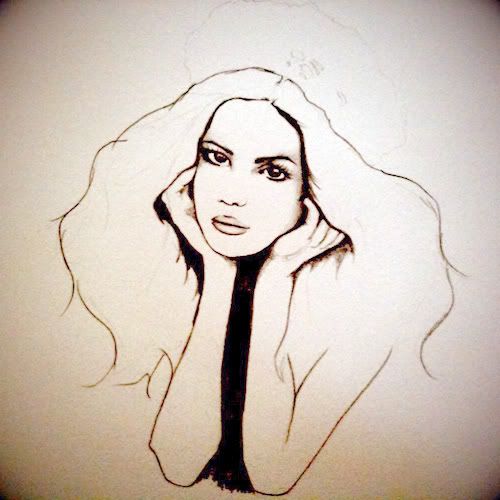 Natalia is the perfect model to sketch from. She is a doe-eyed beauty.
I can never get enough of her.
[forgive me, I no longer own a legitimate scanner, again, my iphone and
Camera Bag app save the day.]
I'd probably wiz my pants if I ever got this close to her: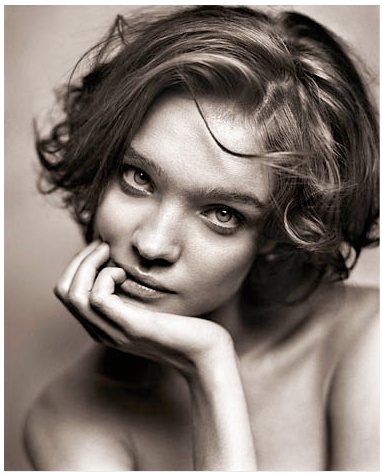 [ photo: Vincent Peters -
www.vincentpetersphotography.com
]
I've discovered so many amazing photographs by this man,
very inspirational work and natural portraiture.
xoxo B
EDIT: 4:52pm >> inspiration of the day
I can definitely appreciate great makeup and color harmony,
these photos really got me excited about art+expression.
source: ecstasy_lover @ livejournal